Posts Tagged 'kansas city engagement photography'
Just a quick few from our evening stroll with Monisha and JC this summer in Kansas City. We ended the evening at the Phoenix, a local venue the two spent many a night together prior to their engagement. Enjoy!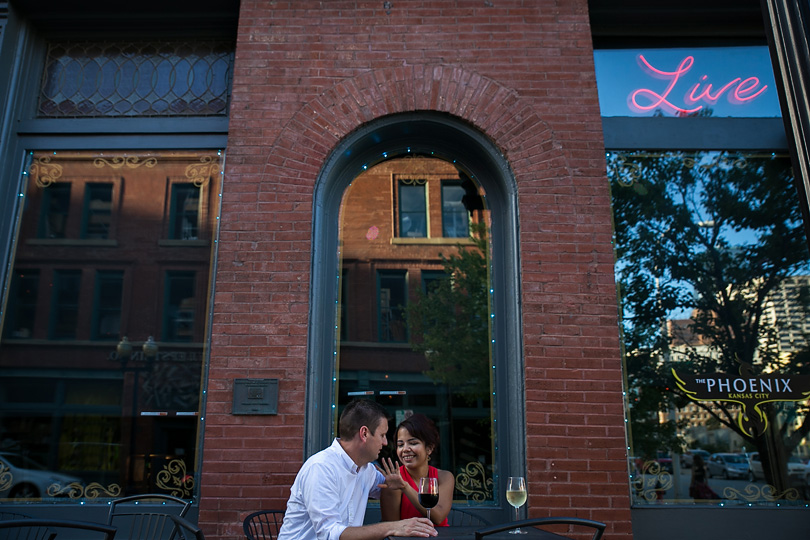 Save
Save
Emily and Andy were a pleasure to be around, were up for anything, and had such love for their canine companion we could not help but include him in the photos. Can't wait for the wedding in October!
Love, laughter and light. Vikas and Sindhu radiate all of the above. Had a wonderful time in Parkville, closing the afternoon with a delicious glass of wine at d*luxe on Main. Can't wait for the festivities next spring.