Posts Tagged 'kansas city wedding photography'
We had the great pleasure of photographing the wedding of Andy and Emily this past October at Second Presbyterian Church and River Market Event Space. As you my have noticed lately, we have been spending more and more time focusing on our wedding videos, so it was a welcomed change to photograph Andy and Emily and their family and friends. Andy and Emily are one of the most laid back and yet thoughtful and caring couples we have met. Without further adieu, the wedding of Andrew and Emily: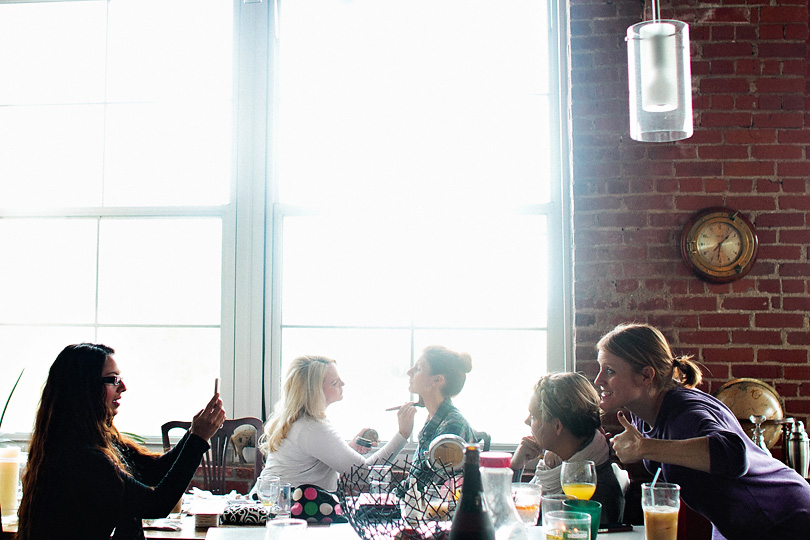 Emily and Andy were a pleasure to be around, were up for anything, and had such love for their canine companion we could not help but include him in the photos. Can't wait for the wedding in October!
Sindhu and Vikas' wedding day was truly a new experience for us. A wedding day with two ceremonies: one Christian, one Hindu; three outfits each; portraits; reception; the works. That paired with some of the most kind, loving and warm friends and family we have yet to witness, and you end up with a day not soon to forget. Some of the things we loved most about this day — seeing each member of the wedding give their all to help the bride and groom in any way they can, which was especially helpful with all of the outfits and locations to cover. The looks on the faces of Sindhu and Vikas upon seeing one another.  The emotional toasts and the forethought put into those toasts throughout the day. We have the highest image-count of any wedding we have ever shot on this day, so bear with us in the larger than usual blog post.
1st Ceremony: St. Mary's Episcopal Church
2nd Ceremony/Reception: The Hotel InterContinental on the Plaza
Flowers: Village Gardens KC